YOU MAY ALSO LIKE: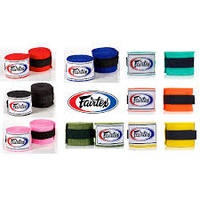 FAIRTEX Elasticised Hand Wraps (HW2)
RRP $29.00
YOU SAVE $7.00!
From $22.00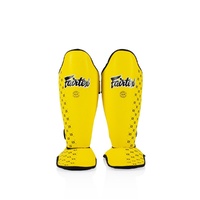 FAIRTEX SP5 Competition Shin Guards - YELLOW (SP5)
RRP $129.00
YOU SAVE $10.00!
From $119.00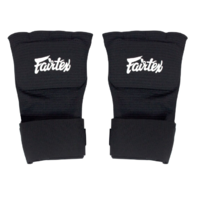 Not yet rated
From $49.00
FAIRTEX - Gold Falcon Limited Edition Boxing Gloves (BGV1)
Gold represents power, strength and perfection.
The ancients used gold to symbolize balance in all things, as in the "golden mean". For this reason, Fairtex chose gold as the color of the 13th release of our limited edition gloves, with the Fairtex logo distinctively separated across each one.
The gloves also prominently feature two special attributes of the ancient god 'Horus' : a pair of falcon's wings and the distinctive 'Eyes of Horus'. Horus was known as the god from the sky and was worshipped as the god of the sun, war and protection. Horus took the form of a falcon, with his left eye representing the moon and his right eye, the sun.
Special Limited Edition Design Gold Falcon Boxing Gloves Ergonomically engineered with a unique contoured and tight-fit hand compartment design to provide a secure and snug fit.
Constructed of premium quality leather with the Fairtex signature three-layered foam system for excellent hand and knuckle protection and shock dispersement. Velcro closure.
| | |
| --- | --- |
| SKU | FX-FALCON |
| Brand | Fairtex |
| Shipping Weight | 1.1000kg |
| Shipping Width | 0.240m |
| Shipping Height | 0.180m |
| Shipping Length | 0.310m |
Excellent and Super High Quality

By:

Boston_shark

on 29 June 2022

It is a real pleasure to train in these gloves on the heavy bag. Perfect amount of padding, and the foam density is on point too. I can literally say nothing but good about these gloves! The stitching is perfect and the leather is quality. Loving the lightweight when I want to pick up some "speed". Fairtex - great job and please keep up the great work!




(5)
Same Business Day Dispatch
Fast, Reliable Shipping & Handling.
Satisfaction Guarantee
Don't like it? Send it back and you get your money back.
Best Service
We pride ourselves on fast dispatch & caring customer service.
Best Prices, Guaranteed.
We have THE best prices. If not, we'll match any competitor.
Others Also Bought...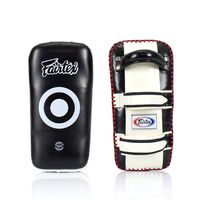 FAIRTEX - Extra Thick Curved Thai Pads (KPLC3)
RRP $269.00
YOU SAVE $10.00!
$259.00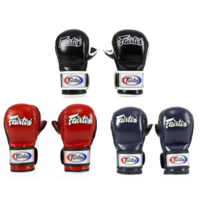 FAIRTEX - Double Wrist Wrap Closure MMA Sparrring Gloves (FGV15)
RRP $119.00
YOU SAVE $10.00!
From $109.00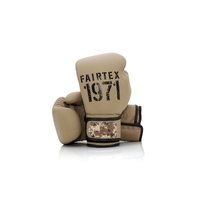 FAIRTEX - F-Day 2 Army Boxing Gloves (BGV25)
Not yet rated
RRP $199.00
YOU SAVE $30.00!
From $169.00
More From This Category