RDX - Lace and Loop for Lace up Boxing Gloves - Black
Sold Out
Rated

5

/

5

based on

5

reviews.
RDX - Lace and Loop for Lace up Boxing Gloves
Get extra security and wrist protection for your next big fight with the RDX boxing nylon strap. Premium-quality boxing wrist strap for pro lace up gloves are manufactured Super Skin leather for career-lasting use and a whole new level of comfort for wrists during bouts. A securely affixed iron-rivet allows you to loop lace through the hole to strongly tie together boxing gloves and straps. Tightly wrap the sturdy nylon strap around the wrist and secure the boxing hand strap in place with the Hook & Loop closure. It provides you greater confidence in the ring by ensuring the glove doesn't slide around during action. The Hook & Loop mechanism facilitates easy on-and-off application, so you can easily put it on and quickly take off after a fight. The add-on boxing laceup gloves strap also helps you avoid distraction by preventing the gloves string from getting caught up in things. Our boxing strap can also be worn during sparring or bag training at the home gym for enhanced security and to remain focused during your routine. Ideal boxing strap length (51 cm length, 5 cm width) and adjustable design is suitable for different hand sizes – of both men and women. Get our boxing strap in the colour of your choice – red, blue, gold, black, white or silver.
SUPER SKIN – The hardwearing boxing hand strap exterior, contrived of Super Skin combat leather, provides maximum resilience and is built to withstand the wear-and-tear of pro level boxing. The durable leather exterior doesn't crack, peel or rip at seams and offers a smooth feel. Our boxing straps keep your hands comfortable and can be easily worn on top of gloves without restricting movement.
NYLON STRAPS – Heavy-duty nylon boxing strap for gloves are built for professional use. These sturdy boxing straps wrap securely around the gloves and provide firm wrist support to protect your hands and wrists from damage due to shock impact.
IRON RIVET – Firmly attached Iron rivet keeps the laces out of the way during fight and prevents distractions due to the laces getting caught up in things. Just pull the lace of your pro glove through the rivet, tie it up and wrap it around the wrist to secure the boxing lace and strap in place.
HOOK & LOOP – An adjustable Hook and Loop strap allows you to tighten the boxing hand strap to your liking without requiring additional help. It is also just as easy to take off following a fight or trainings at your home gym. Standard boxing strap length (51 cm length, 5 cm width) is perfect for the specified purpose and can be adjusted with strong hold Hook & Loop Strap to fit wrists of different sizes – both men and women.
ERGONOMIC DESIGN – The user-friendly, no-fuss design of our boxing laceup gloves strap is convenient to use for all hand sizes. Its minimalistic design and basic colour palette lends a professional feel that lives up to your championship expectations.
| | |
| --- | --- |
| SKU | RDX-BSE-T2 |
| Brand | RDX Sports |
GREAT COMFORT

While I have these straps on my wrists, I can barely feel anything because they are so comfortable and lightweight.




(5)
BEST STRAPS

You pay for what you get. I'm a fan and enjoying training to the fullest with these wrist straps.




(5)
WILL BUY AGAIN

Got these straps for boxing but they are so good that now I am using them for other exercises as well! Might order a few more pairs.




(5)
OUTSTANDING!!!

The nylon material allows you to tightly wrap the straps around and have a good free training session.




(5)
I AM SO IMPRESSED

By:

April

on 30 June 2022

My wrist usually got bruised while I was using my old straps, but now these RDX straps are very comfortable and I enjoy my training session.




(5)
Same Business Day Dispatch
Fast, Reliable Shipping & Handling.
Satisfaction Guarantee
Don't like it? Send it back and you get your money back.
Best Service
We pride ourselves on fast dispatch & caring customer service.
Best Prices, Guaranteed.
We have THE best prices. If not, we'll match any competitor.
Others Also Bought...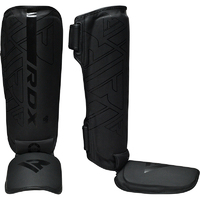 RRP $99.99
YOU SAVE $15.00!
From $84.99
More From This Category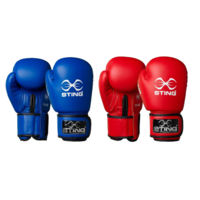 AIBA Approved Competition Boxing Glove
Not yet rated
From $179.99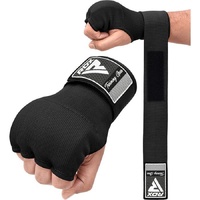 From $25.99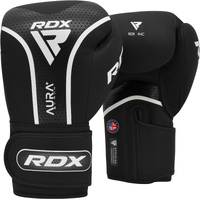 RDX - T17 Aura Plus Boxing Gloves - Black
Not yet rated
From $119.99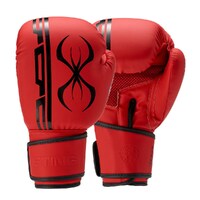 STING - Armaplus 2 Boxing Gloves
Not yet rated
From $89.99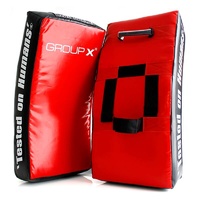 Group X AAA Curved Strike/Kick Shield
Not yet rated
$139.99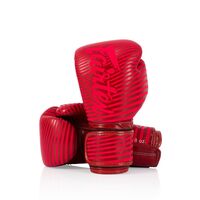 FAIRTEX - Minimalism Microfibre Boxing Gloves (BGV14R)
RRP $169.00
YOU SAVE $10.00!
From $159.00