Wooden Tai Chi Sword
The Tai Chi Sword has its origins in Chinese martial arts.
Used in Tai Chi training, the sword is used within the beautiful and flowing movements of the art.
In the hands of a trained practitioner, the blade forms a study in grace and beauty in the art of Tai Chi.
There are two key swords used within the routines, with the first being the straight sword (or jian) or that of the broad sword (or sabre).
The wooden Tai Chi sword has been crafted from one piece in a Yin Yan design.
Material: wood Length: 36"
(SW-TAICHIWOOD)
Be The First To Review This Product!
Help other Shogun Martial Arts & Boxing Supplies users shop smarter by writing reviews for products you have purchased.
You May Also Like
Tai Chi Sword with Wooden Scabbard
Not yet rated
$150.00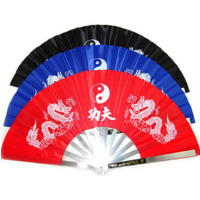 Not yet rated
From $54.00
More From This Category