Large Digital Timer - 8 Digits 35"
Perfect for every workout and training program, whether extreme workouts like MMA or your customized workout of the day.
At the gym, at the club or running laps on the oval track, this interval clock will time your performance.
You can set off a countdown and even a count up.
The four digit cross fit timer displays intervals of 12 and 24 hours.
Features:
Clock Display 12/24 hours
Cord Length is 117cm
Count Up (00:00:00 to 99:99:59)
Count Down (99:99:59 to 00:00:00)
Stop Watch (100 mins max. count up with minutes seconds and hundredth of a second)
Custom Intervals
Timer can save up to seven custom programs
Pre-programmed Tabata mode – 20s work 10s rest 8 rounds
Pre-programmed FGB1 mode – 5 mins work 1 min rest 5 rounds
Pre-programmed FGB2 mode – 5 mins work 1 min rest 3 rounds
Remote control is also included
Specifications:
Frame Size: 890mm L x 160mm W x 50mm H
LED Screen Size: 820mm L x 120mm W
Power Cord
Remote Control (35m Span)
Large LED Digit Size of 113 x 64mm (Can be seen from over 100m away)
Made From 17mm Thick Aluminium
Wall Mounted Option
(HCE-LGETIMER)
| | |
| --- | --- |
| SKU | HCE-LGETIMER |
| Brand | HCE |
Others Also Bought...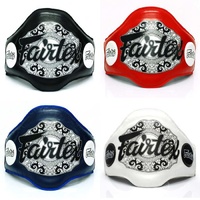 FAIRTEX The Champion Belt Belly Pad (BPV2)
Not yet rated
From $149.00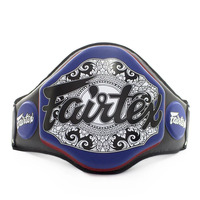 FAIRTEX - Triple Champ Microfibre Belly Pad (BPV3)
Not yet rated
From $169.00
Not yet rated
From $8.00
More From This Category
...